Missions Partnerships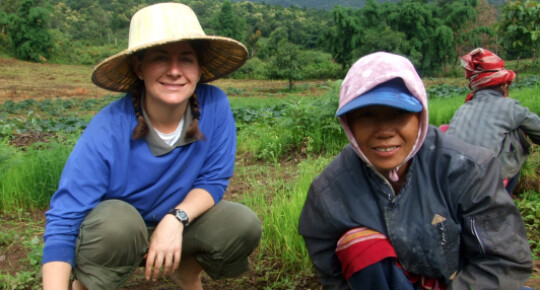 The foundations of the Missions Ministry at Coast are found in the following passages:
"But you will receive power when the Holy Spirit comes on you; and you will be my witnesses in Jerusalem, and in all Judea and Samaria, and to the ends of the earth."
- Acts 1:8, NIV
"Then Jesus came to them and said, "All authority in heaven and on earth has been given to me. Therefore, go and make disciples of all nations, baptizing them in the name of the Father and of the Son and of the Holy Spirit, and teaching them to obey everything I have commanded you. And surely I am with you always, to the very end of the age."
- Matt. 28: 18-20, NIV
Our Missions Ministry seeks to teach, equip and send out members of our community to go and release the poor and oppressed and to make disciples of all nations. We are currently doing this through work in Baja, Mexico and Southeast Asia.
Core Values:
Being a community of believers that is educated, compassionate and sees the world through God's eyes.
Sophisticated and relevant cross-cultural and missionary training.
Involvement of the whole community in missions.
Helping individuals realize their callings and pursue their God-given visions.
Partnership with others, including Vineyard churches.

How to get involved:
Baja, Mexico:

Coast has recently formed a partnership with a church in Ensenada that is part of Mexico's Vineyard movement, La Viña. We partner with pastors and leaders in Mexicali and Ensenada. Look for more updates and upcoming trips in this great new area of ministry!
Southeast Asia:

In March '05, Coast sent out three missionaries to begin working in Chiang Mai, Thailand. This move came out of a trip taken by a team of members of Coast to Southeast Asia in 2004. Adam, Cindy & Sean are learning Thai, volunteering at an orphanage and networking with other missionaries in the area. In June 2007, Coast sent its fifth short-term team to Thailand, where they visited missionaries, partnered with local pastors and engaged in lots of kingdom ministry. (Check out the pictures in the photo gallery!) Our current plan is to send teams from Coast every summer, so if you're interested, look for applications beginning every January.

Check out Adam, Cindy & Sean's progress at:
For more information on the Baja Partnership, contact Jamie at:
For more information on the Thailand Partnership, contact Michelle at: